Fourth set of CALs – Auckland Anniversary Day Regatta
Continuing the theme of New Zealand's Maritime Heritage, the fourth series of CALs celebrates Auckland's Anniversary Day regatta. The first regatta took place in 1840 when a party arrived to found the colony's new capital, Auckland.
| | |
| --- | --- |
| | In the early years, races were between ship's gigs, dinghies, whaleboats and waka. The first CAL is a detail from Frederick Stack's View of Auckland Harbour, New Zealand, taken during the regatta of January 1862 (the race of the Maori war canoes). |
| Auckland has the largest fleet of vintage yachts sailing anywhere in the world. Many are displayed during the regatta and the second CAL features one such classic yacht with the modern Auckland CBD skyline as a backdrop. | |
| | Over the years some of the most exciting regatta races were between working vessels such as fishing boats, mullet boats, scows and tugboats. While not exactly built to race, when they do tugboats are quite a sight. |
These stamps and related product can be found at SHOP
[Posted 13 February 2020]
Coronavirus
The NZ2020 Organising Committee is committed to continuing with the NZ2020 Stamp Exhibition and we look forward to greeting our visitors when the show opens in March. The committee will closely monitor the developing situation with Coronavirus and will be following recommendations from the New Zealand Government and Ministry of Health.

At present the New Zealand Government has made the decision on 2 February 2020 that "any foreign travellers who have left or transited through mainland China after 2 February 2020 will be denied boarding or refused entry to New Zealand. This measure includes all of China, but not Hong Kong SAR and Macau SAR, and not Taiwan."

The NZ Government has indicated their policy decisions regarding border control in relation to the Coronavirus will be reviewed every 48 hours. Their latest update, from Immigration New Zealand, can be found at https://www.immigration.govt.nz/documents/media/inz-response-to-the-novel-coronavirus.pdf

It is recommended before making any decision about travel to New Zealand you review the latest update and take advice from the travel advisories of your own country. We hope you will be able to attend NZ2020 and look forward to seeing you there.
[Posted 6 February 2020]
Jury team selected to judge entries
A strong team of international jurors from FIAP countries have been selected to assess the exhibits on display.
The team is detailed at JURY
[Posted 30 January 2020]
Over 1200 frames of exhibits approved
Entries to NZ2020 reached nearly 1400 frames of exhibits. Unfortunately we were not able to house all of the entries. Some difficult decisions had to be made in determining which entries would not be accepted causing delay in announcing the final choices.
The final number of competitive frames on display at NZ2020 is a 1218. These are detailed at EXHIBITS
[Posted 30 January 2020]
FIAP flag passes from SINGPEX 2019 to NZ2020
At each Asian Philatelic Exhibition held under the patronage of FIAP (Federation of Inter-Asian Philately) the FIAP flag is passed from the organising committee of the current exhibition to that of the next.
At the Awards dinner for the successful SINGPEX 2020 (the 36th FIAP Asian Exhibition) passed to NZ2020 (the 37th FIAP Asian Exhibition).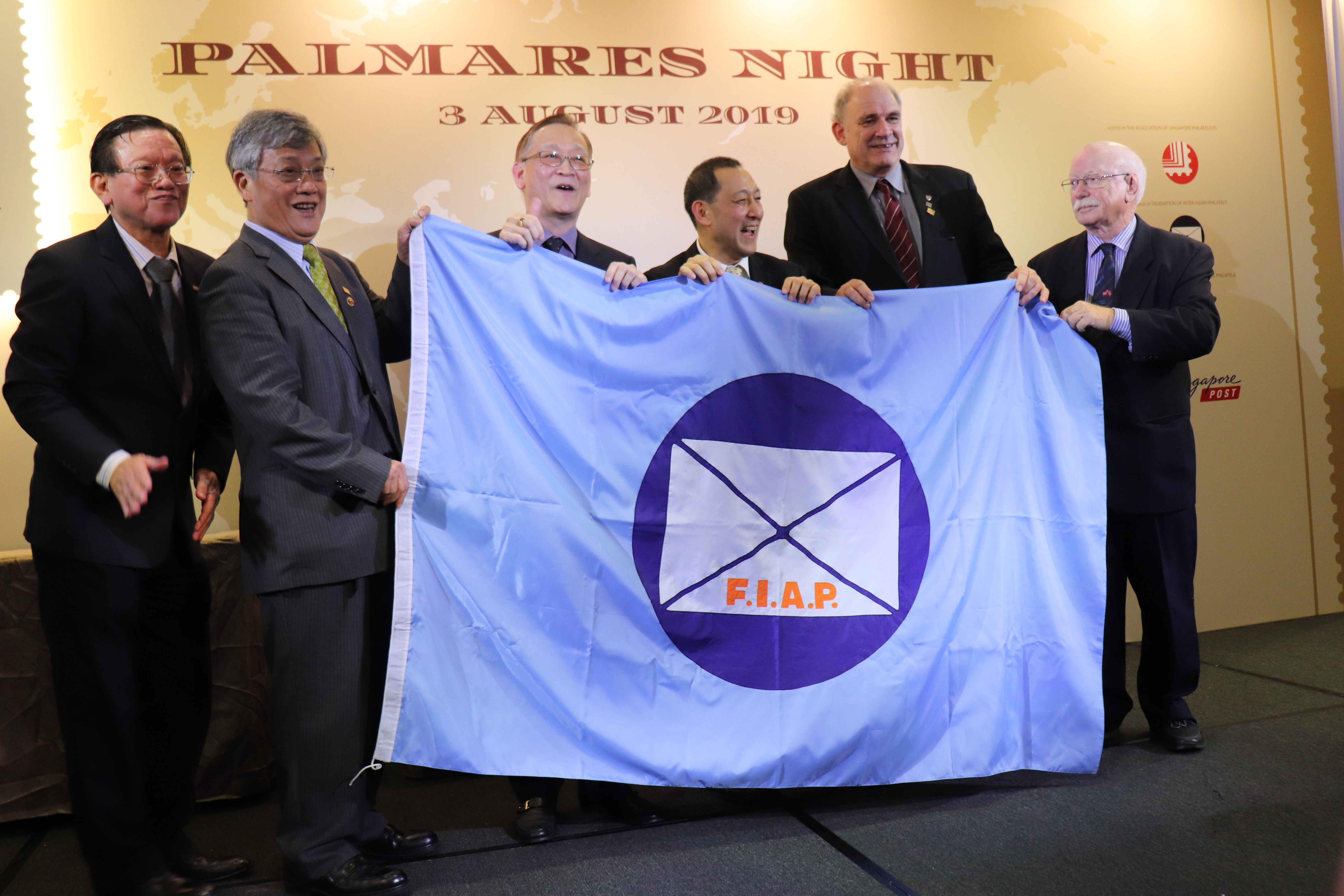 The NZ2020 Organising Committee recognises the high standards that have been set by previous Asian exhibitions and are confident they will meet these. [Posted 8 August 2019]
Third set of CALs celebrates Cook's first voyage to New Zealand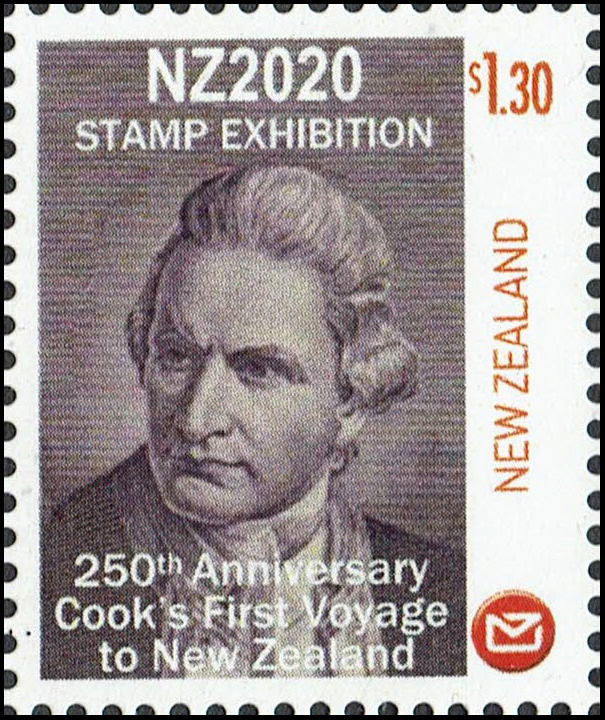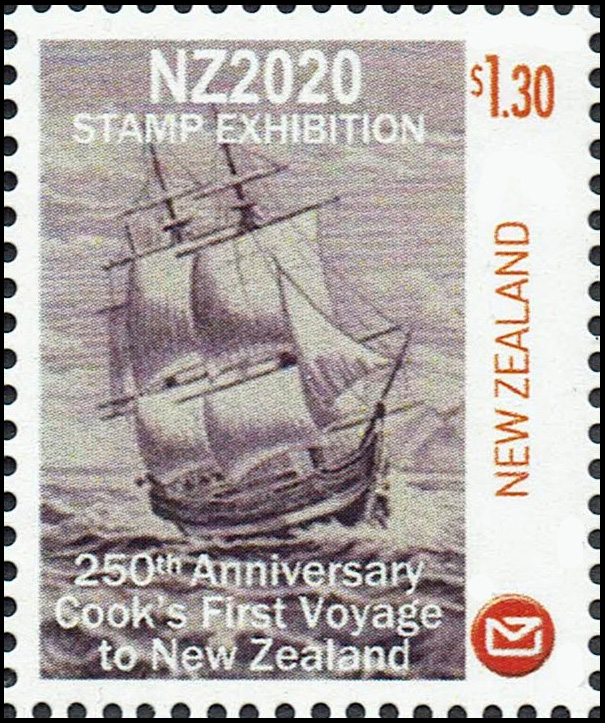 Two hundred and fifty years ago James Cook, Master of the brig HMS Endeavourwas completing his mapping of the Society Islands.
He was no doubt thinking of his Admiralty orders to explore the lands to the south.
This set of two designs, which continues the maritime themes of NZ2020, is based on the Reserve Bank of New Zealand's £1 of the second series of bank notes issued 6 February 1940.
These bank notes remained in circulation until New Zealand decimalised its currency on 10 July 1967.
These stamps and related product can be found at SHOP
[Posted 8 August 2019]
New postage rate sees amended design of CAL for SINGPEX 2019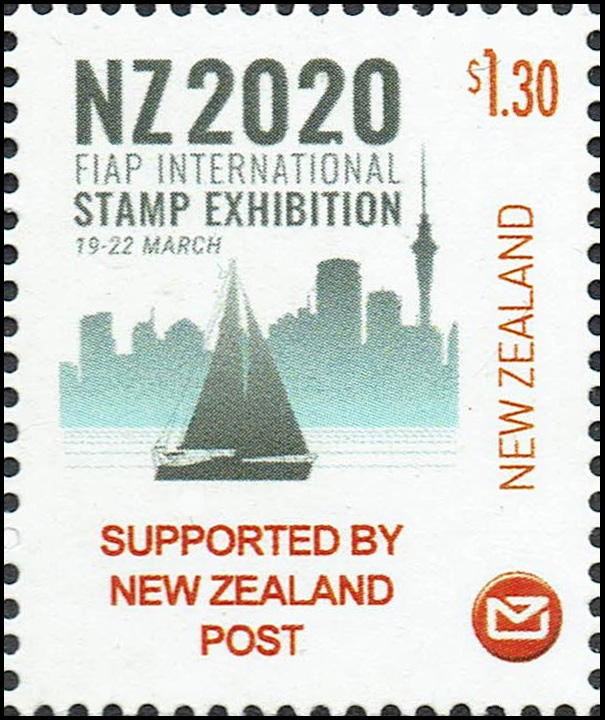 On 1 July 2019 NZ Post increased its basic letter rate to $1.30. Continuing efforts to publicise NZ2020 at international exhibitions a revalued CAL was issued for distribution at SINGPEX 2019. NZ Post did not have a stand at SINGPEX 2019 so the WHANGANUI postmark 23 July 2019 signifies the first day of use for this stamp.
This stamp and related product can be found at SHOP
[Posted 8 August 2019]
China 2019 FIP World Exhibition in Wuhan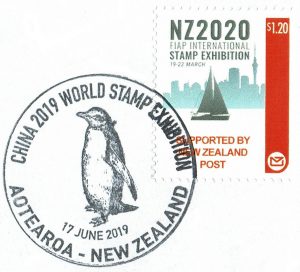 17 June 2019 was during the FIP World exhibition in Wuhan, China. NZ2020prepared a special cover featuring its logo for postmarking by the NZ Post stand at the exhibition.
To emphasise the maritime theme of NZ2020 the 17 June postmark, one of five used at the exhibition by NZ Post, featuring a yellow-eyed penguin as used.  The cover can be found at SHOP
[Posted 8 August 2019]
Second set of CALs celebrates NZ maritime heritage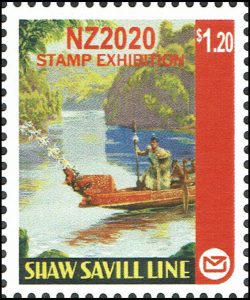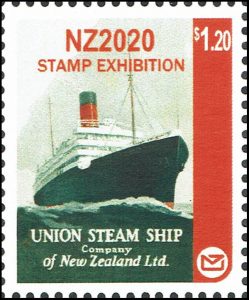 Issued 19 March 2019, one year out from NZ2020. CAL series 2 supports the maritime heritage theme by commemorating two of the more significant shipping lines in the history of New Zealand's development – Shaw Savill & Albion Co Ltd and the Union Steam Ship Co of New Zealand Ltd.  Check SHOP.
[Posted 28 March 2019]
First CALs on sale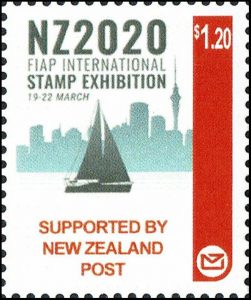 A single CAL design was issued on 21 September 2018. This coincided with the opening of the Macau 2018 International Stamp Exhibition where the formal signing of the NZ2020 contract between the Federation of Inter-Asian Philately (FIAP) and the New Zealand Philatelic Federation took place. The CAL incorporates the NZ2020 logo and recognises the contribution NZ Post is making to the show.
CALs were used to create a maximum card and covers were specially cancelled at the NZ Post stand at Macau 2018 and later at Thailand 2018. These covers were distributed to Commissioners, Jury members and others at both shows to encourage their participation at NZ2020. A similar cover will be produced and distributed at China 2019 in June 2019.
Examples of the covers, maximum card and CAL have been reserved for free distribution to members of the Patrons' and Supporters' Clubs while a limited number of each are available for purchase. Check SHOP.
[Posted 27 March 2019]
NZ2020 logo
The image in the NZ2020 logo depicts a yacht in the foreground with the Auckland central city skyline as background.
2001 Regional postal stationery – indicia and cachet.

Auckland, the largest city in New Zealand with a population of approximately 1.7 million, is known as the "City of Sails" as it is claimed there are more boats per capita than anywhere else in the world. A 2012 survey estimated 25% of households owned a boat.

Auckland's Anniversary Day is well known for a regatta, possibly the largest in the world, on Waitemata Harbour. In addition to conventional yachts there are races for waka (Maori canoes), tugboats and dragon boats.
Sky Tower, a telecommunication and observation tower is 328m tall making it the tallest structure in New Zealand. It is a dominant landmark in the skyline due to its height and design.
[Posted 19 March 2019]
Theme for NZ2020
NZ2020 has chosen the theme "maritime heritage and water" – both significant to New Zealand and its way of life.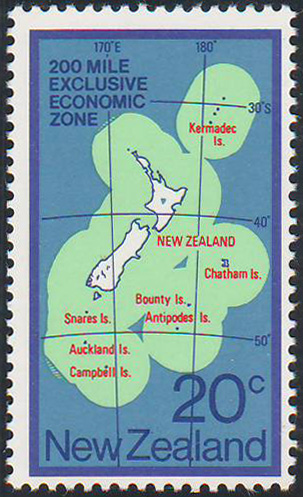 New Zealand is long and narrow (over 1,600 km from north to south with a maximum width of 400km), with about 15,000 km of coastline and a total land area of 268,000 sq km. Because of its outlying islands and long coastline, its exclusive economic zone is one of the largest in the world, covering more than 15 times its land area.
In New Zealand, there are more than 425,000 km of rivers and streams.
There are 3,820 lakes in New Zealand with a surface area larger than one hectare.
Canoes were a significant transport mode of the Māori. Coastal shipping – sail then steam, was the backbone of colonial transport. For example, until as recently as 1908, the standard Auckland to Wellington journey involved an overnight ship journey via New Plymouth.
New Zealand depends on the sea. Its major cities are coastal and even today almost 99% of imports and exports (by weight) travel by sea.
New Zealanders take full advantage of the large number of rivers, lakes and the extensive coastal surrounds for sport and recreation.
[Posted 19 March 2019]
Formal invitation to nominate Commissioners
NZ2020 has sent formal letters to all FIAP members asking them to nominate Commissioners for NZ2020.
Once a commissioner is appointed, exhibitors in each country will be advised who they should contact if they wish to enter an exhibit. These details will also appear on this web site at Commissioners.
[Posted 9 Dec 2018]
Exhibit application form
The application form every exhibitor must complete is now available on the website at application form.
[Posted 9 Dec 2018]
Contract with FIAP signed
At the Awards Dinner for Macao 2018, 35th Asian Stamp Exhibition the contract between the Federation of Inter-Asian Philately (FIAP) and the New Zealand Philatelic Federation (NZPF) was signed.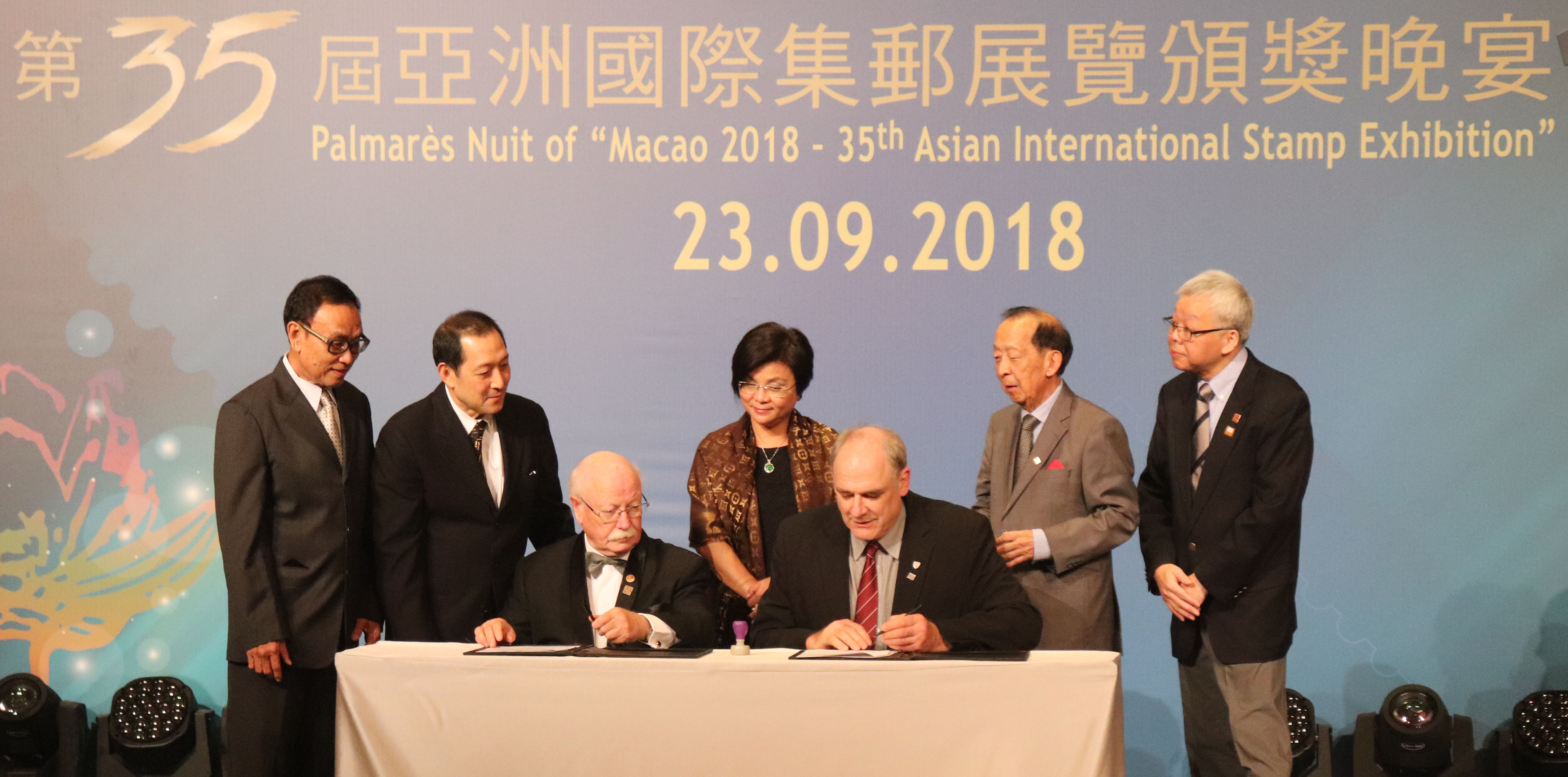 The contract details the joint obligations of the two signatories and the NZ2020 Stamp Exhibition Organising Committee and endorses the Patronage of FIAP for NZ2020.
[Posted 24 Sep 2018]
Welcome to the NZ2020 website
NZ2020 is the first international exhibition held in New Zealand since the successful NZ1990 World Stamp Exhibition which is still remembered with pride by locals and with fond memories by those who visited. We aim to achieve similar results for NZ2020 and invite you to be part of it.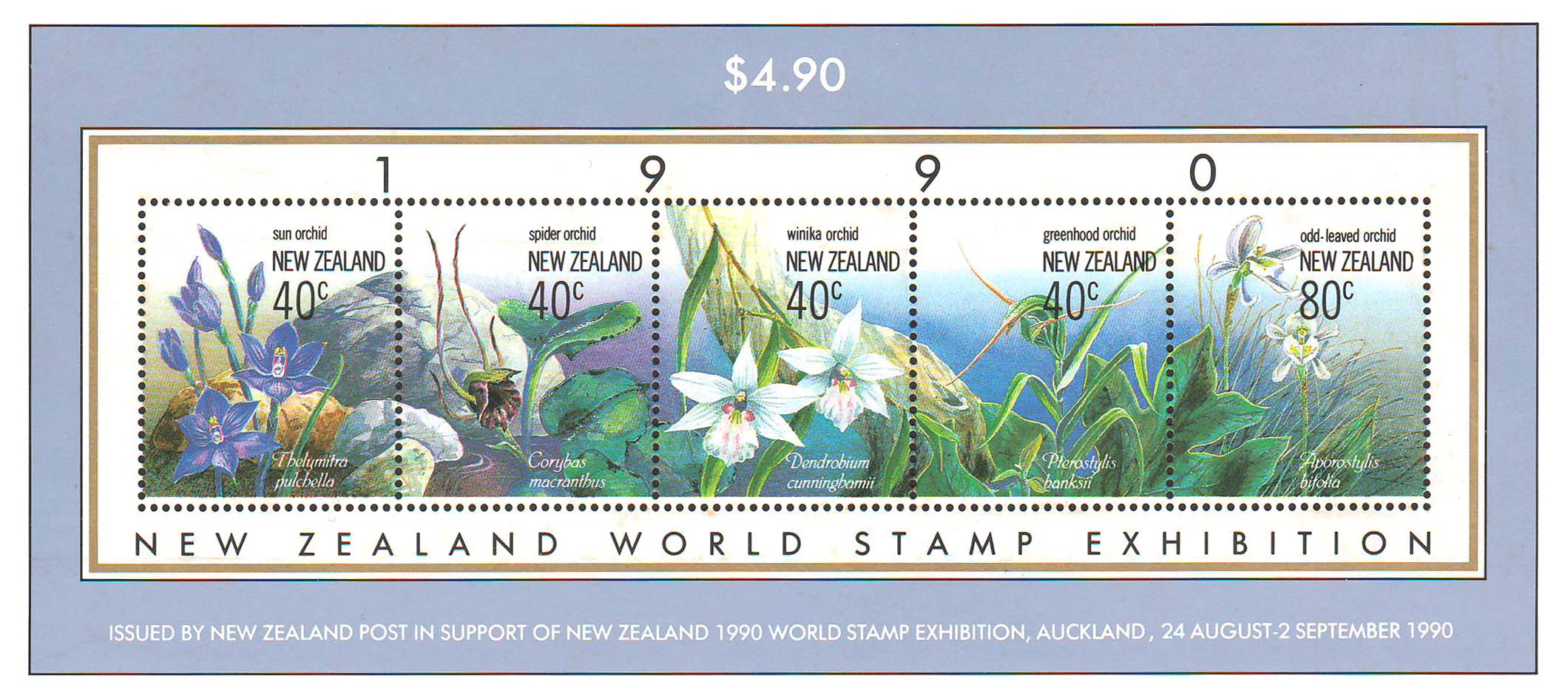 While some areas of the website have still to be completed you will find much useful information about the show already entered.
For visitors to Auckland the website will provide information about the venue, how to get there, where to stay, programme of events, other possible places to visit while in Auckland or New Zealand and much more.
For exhibitors the site will provide details of the classes of exhibits on offer (all FIP classes including Picture Postcards), how they can apply and a range of other information.
For all of you the opportunity is provided to register your interest in being kept up to date with exhibition news – see 'Contact'.
[Posted 21 Sep 2018]