Formal invitation to nominate Commissioners
NZ2020 has sent formal letters to all FIAP members asking them to nominate Commissioners for NZ2020.
Once a commissioner is appointed, exhibitors in each country will be advised who they should contact if they wish to enter an exhibit. These details will also appear on this web site at Commissioners.
[Posted 9 Dec 2018]
Exhibit application form
The application form every exhibitor must complete is now available on the website at application form.
[Posted 9 Dec 2018]
Contract with FIAP signed
At the Awards Dinner for Macao 2018, 35th Asian Stamp Exhibition the contract between the Federation of Inter-Asian Philately (FIAP) and the New Zealand Philatelic Federation (NZPF) was signed.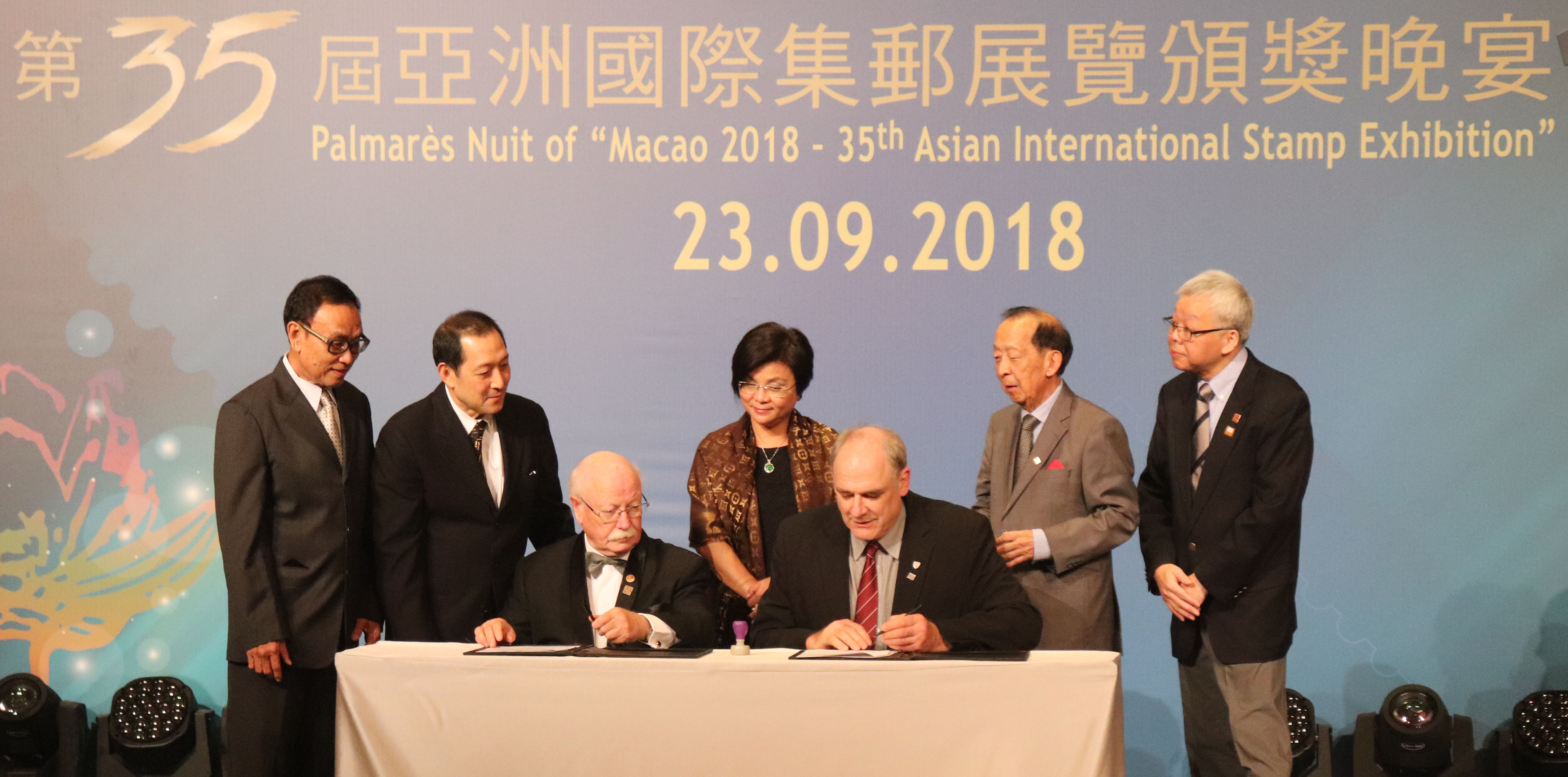 The contract details the joint obligations of the two signatories and the NZ2020 Stamp Exhibition Organising Committee and endorses the Patronage of FIAP for NZ2020.
[Posted 24 Sep 2018]
Welcome to the NZ2020 website
NZ2020 is the first international exhibition held in New Zealand since the successful NZ1990 World Stamp Exhibition which is still remembered with pride by locals and with fond memories by those who visited. We aim to achieve similar results for NZ2020 and invite you to be part of it.
While some areas of the website have still to be completed you will find much useful information about the show already entered.
For visitors to Auckland the website will provide information about the venue, how to get there, where to stay, programme of events, other possible places to visit while in Auckland or New Zealand and much more.
For exhibitors the site will provide details of the classes of exhibits on offer (all FIP classes including Picture Postcards), how they can apply and a range of other information.
For all of you the opportunity is provided to register your interest in being kept up to date with exhibition news – see 'Contact'.
[Posted 21 Sep 2018]